a  poet who is thankful to all  those who inspired her!
Abigail George has written a novella, volumes of poetry, and
collections of short stories, a play, and a YA novel. She is the
recipient of two National Arts Council Writing Grants for poetry and
manuscript development. One from the Centre for the Book (this book
was launched at the Grahamstown Festival), and another from the
Eastern Cape Provincial Arts and Culture Council (ECPACC).
She has been published in Africanwriter.com, All Things Girl, Best of
Beauty and Advice, Beyond Beauty Tips, Ezine Articles, Hackwriters,
Identity Theory, Indite Circle, Modern Diplomacy, New Coin, Nigeria
Tell, inaugural issue of Peaches Lit Mag, Peoples Daily, Sentinel
Literary Quarterly, and Spontaneity. As well as StoryTime, The Artist
Unleashed, The Cerebral Catalyst, The Copperfield Review, The
Dangerous Lee Network (The Creative Outlet of a Woman Named Leigh
Langston).
The Istanbul Literary Review, The Maple Tree Literary Supplement, The
Voices Project, Three and a Half Point 9, Unlikely 2.0, Voice Out
Digital and Zimbabwe Online Press. She blogs at Abigail George's blog
on Goodreads. Her fiction has been nominated for the Pushcart Prize.
She has been published online in other countries from Ghana, Kenya,
Nigeria, South Africa, Turkey, Zimbabwe, to Canada, England, Finland,
France and the United States. Her work has been anthologised in
England, South Africa, and the United States.
Raised in a family of educationalists and schooled in Port Elizabeth
in the Eastern Cape, South Africa, Swaziland, and Johannesburg she is
a feminist, a writer, and fulltime poet. She writes a monthly
article/commentary for Modern Diplomacy and contributed to a
(2014-2015) symposium that appeared bimonthly on Ovi Magazine:
Finland's English Online Magazine. Her work has been anthologised in
Being Bipolar: Stories from Those Living with the Disorder and Those
Who Love Them by Rachel Ellen Koski (Editor), Poems for Haiti (Poets
Printery), a South African Writer's Circle anthology, the Sentinel
Annual Literature Anthology, The Sol Plaatje EU Poetry Anthology IV
(Jacana Media) and Mini Stories, an anthology of children's stories
(Kwarts Publishing).
Abigail George's work has appeared in and is forthcoming from African
Writer, AIDS Here and Now Project, Birds Piled Loosely,
[FictionMagazines] FIVE Poetry Vol. 03 No. 03, Hackwriters, ITCH The
Creative Journal, Literary Orphans, Kikwetu, Modern Diplomacy, and Ovi
Magazine: Finland's English Online Magazine, Peaches Lit Mag, Sentinel
Literary Quarterly, Spontaneity, The Artist Unleashed, The Copperfield
Review, The Maple Tree Supplement, The Voices Project, Three and a
Half Point Nine, Toad Suck Review. She is a feminist, a fulltime poet,
and a writer. Her work has been anthologised in England, South Africa,
and the United States. She is the recipient of two National Arts
Council Writing Grants, one from the Centre for the Book and another
from the Eastern Cape Provincial Arts and Culture Council.
She has been published in South Africa in Botsotso, Carapace, Echoes
Literary Journal, Kotaz, LitNet, Ons Klynti, Ou LitNet, New Coin, New
Contrast, Sun Belly Press, Timbila, Tribute, Upbeat.
What is your greatest life, artistic, academic and creative achievements?
I consider my primary, and high school education, my self-learning amongst my greatest life achievements. I was the editor of my high school newspaper. I wrote letters to the editor to Marie Claire, the Sunday Times, and the Weekend Post. My parents made many sacrifices for us. There was always money for art classes, ballet, piano lessons, rehearsals, speech and drama, and swimming lessons.
It did not make me confident or popular. I always felt insecure. Vulnerable. Shy. I studied creative writing through correspondence while still in high school. I went to film school in Johannesburg after completing four O' levels at St Marks High School in Mbabane, Swaziland. I wanted to study film at the London Film School when I was 16. I was hoping for a scholarship from the British Council. Money was tight.
I loved going to Marjorie Gilbey's Speech and Drama Studio in Albany Road on a Friday afternoon after school. We had a car and I would learn the poem of the week parrot fashion as my mother recited it back me. I would go over the words inside my head repeatedly. I would wear my North Stars. Slick my hair back into a ponytail. Pale faces surrounded me. I was the only brown face/mixed race/ "coconut" there.
I briefly studied theology at the Word of Faith Church in Port Elizabeth, Eastern Cape, South Africa, but left after eight months. I attended three high schools. St Thomas High School, Collegiate High School for Girls, and St Marks High School. There were always prizes at high school, societies that I was a member of. I was never the athlete or the academically inclined student. I always shone in the essays I wrote.
Those are my artistic achievements. I briefly studied creative writing through the Leisure Study Group in Howick, and film in Johannesburg at the Newtown Film and Television School. Those are my academic achievements. For a brief time, I was an intern at a television production company in Johannesburg. Money was tight. I had a younger brother and sister who were preparing to finish their higher learning and move on to tertiary education.
I also thought of business administration through INTEC as a good idea but I never finished. Writing is my life.
I hope to make a fabulous, great, gorgeous, career out of it in the footsteps of Bessie Head, Dambudzo Marechera, and Doris Lessing, Jean Rhys, and Nadine Gordimer, Virginia Woolf, and my dad. He is also a writer. He was a teacher first, and then a writer.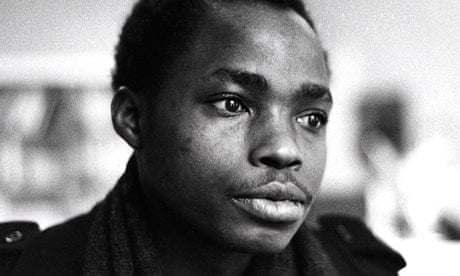 What roles are you playing in transforming your communities?
Volunteering. This is close to my heart. Feeding the hungry but that means so many things. Transforming your community means, you have to engage with people who live in a sub-economic area. For a few years, my family visited an orphanage every week and just spent time with the children. I realised what family really means and how lucky I was to have a mother and a father. These young people and children had to share everything.
I wondered about birthdays, Christmases, Easter, homework. It was an eye-opening experience. We do service but I was raised not to talk about it. Volunteering, it takes you out of your comfort zone. If it is at all possible for you to empower someone else, uplift them, put a smile on their faces, feed them, love them, hug them, give them the gift of laughter, do it. Be kind.
My mother taught me that. If it is in your power do it. If you have nothing nice to say about someone, do not say anything about him or her! Their nature. Their conduct. Their demeanour. You do not know what they might be going through. It took me thirty years to learn that truth and unlearn mistakes and that lies have qualities. They do not. My father taught me to teach people and to be a spiritual mentor.
 What are your future prospects in your career and your life?
You ask me about my future prospects in my career and I smile at those words. Thank you for saying those words. Those words are a gift to me. I have always for as long as I can remember been addicted to words, going to the library on a Saturday morning with my brother and sister and a very patient father who paid very large fines on overdue library books. When you are a child, you do not realise just how expensive books are.
I have been writing since I was a child. In other words, I have been writing for three decades. I would like to do more of the following. Write books; write poetry, read the Russian poets (for example, Anna Akhmatova) and novelists (Vladimir Nabokov, Boris Pasternak, Leo Tolstoy, and Fyodor Dostoyevsky) and write. Read more of Rilke. Read Mzi Mahola, and Mxolisi Nyezwa, poets from New Brighton, Port Elizabeth. There never seems to be enough minutes and hours, conversations, music, tea, filter coffee, the lighting of incense, praying, meditating, reading in the day enough of anything in the day.
Let me tell you what I have done, and what I would like to do tomorrow all over again. I would like to write a novel. I would like to write novels. I have written a wonderful play about not such a wonderful topic. The promulgation of the Group Areas Act. The forced removals during apartheid. I have written a young adult novel. I have written haiku. I would like to write more haiku. I have just started to write essays and a wonderful new world has opened up to me.
I have written poetry and poetry books. I have written collections of short stories. I would like to write, and to have the time to write more of the human experience. For me this is not impossible. I never see the impossible. I only see the magnitude of the work that still lies ahead of me.
  What is your parting shot to fellow women and girls?
I have so much to say on this subject. Feminism is important. Affirmative action. Equality. Self-worth. The image that you have of the world around you. Your children. Your sisters. Your mother. Your father. Your husband.
I regard myself as a feminist, a fulltime poet, and a writer. In that order. It is okay to call yourself a feminist. You do not have to afraid of who you are. My people came from grandmother was a kitchen girl. A domestic worker. A housekeeper. She took in washing to iron. She was a seamstress, at Collegiate High School for Girls during apartheid. Before that, she worked for a madam. Cleaning houses. She was the nanny who looked after the children. She literally came from nothing. A dirt-poor country girl at heart. She came from a farm in Kruisfontein. She left school in primary school to go to work.
My grandfather worked at the country club. There were mouths to feed and my grandmother did the best she could. The same way that millions of grandmothers do all over Africa. They raise children. They raise other mother's children. They raise their own children's children.
Men do not know everything all the time. They might appear to be brave and know everything but sometimes they are also sensitive, also hurt, they are also insecure, they want a shoulder to lean on, they are insecure. Men and women both put up shields to protect themselves.
Read. Read for pleasure. Do not be afraid to read. Do not be afraid to reach out to other women, older women, younger women, and young children, the youth, particularly the disabled, the disadvantaged. There is poverty and pain everywhere. Everybody hurts sometimes. Loneliness is not a disease. Do not be afraid to risk to be intelligent. Ignorance is not bliss. Men are not afraid of powerful, confident women. Believe in yourself. Follow your instinct exclusively.
Love yourself. When overcome with negative emotion (I have fought depression, loneliness, and rejection from editors for most of my life, do not quit) always think positive thoughts. What is noble loyalty, faith, integrity without friendship, without family life, (of course, you have to go out there into reality, into the wild world, the wilderness of the universe with your armour).
Smile and laugh. See the wonderful beauty in the world around you. I know there is pain and that we have to write about it because if we did not there would not be anything left for libraries, and the next generation.

by Mbizo Chirasha.